Françoise is a organizational coach and consultant. She draws on over 20 years of experience working in leadership roles as strategy consultant, board member, HR manager and IT-Specialist. Having grown up and lived in four different countries she integrates a deep understanding of transition and cultural diversity, besides being fluent in German, English and French.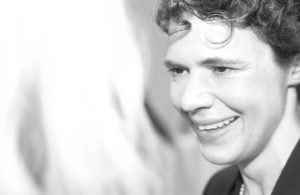 In the last years, Françoise focused her consulting and coaching work with organizations and individuals to identify and resolves issues relating to organizational dynamics. Françoise combines her front line experience with her understanding of the psychology of communication and business to help her clients develop focused and lasting solutions.
Françoise has qualifications from a variety of institutions including a Masters in Coaching and Consulting for Change from INSEAD and a degree in Computer Science from Universität des Saarlandes.
Over the last few years she's become a fan of Seth Godin's work. In 2017 she participated in the first session of The Marketing Seminar. In 2018 she participated in Seth Godin's altMBA (Recipient of the Kopp Award).
Since 2017 Françoise has been acting as a coach in Seth Godin's The Marketing Seminar as well as in The Bootstrapper's Workshop.
Since 2000 Françoise has been involved in JCI, first as an active member, then as a past member and Senator. She has been active in the national Boards of JCI Germany and JCI Luxembourg. As JCI Luxembourg National President she initiated the Creative Young Entrepreneur Luxembourg award (CYEL) in 2007. This annual award has since been given to young entrepreneurs established in Luxembourg who have shown how creativity allowed them to transform their business.